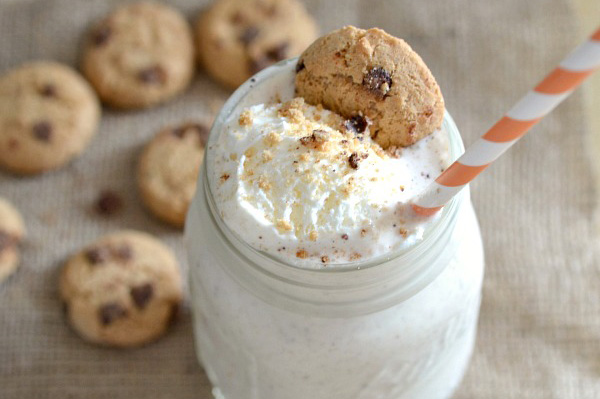 Gluten free boozy chocolate chip cookie milkshakes
Serves about 4
Ingredients:
2 cups vanilla ice-cream
1 cup gluten-free chocolate chip cookie dough ice cream (or gluten-free chocolate chip)
1/4 - 1/3 cup gluten-free cookie dough vodka
1/2 cup gluten-free mini chocolate chip cookies
Whipped cream for garnish
Directions: 
Place ice cream, vodka and cookies in a blender. Blend until mixture is creamy and thick. Add additional vodka to taste.
Garnish with fresh whipped cream and cookies and enjoy!