Disneyland's Enchanted Tiki Room
by Paula Hart


The Enchanted Tiki Room, located in Adventureland, opened in Disneyland on June 23, 1963.  Walt Disney was always fascinated with animation and with Audio-Animatronics.  When The Enchanted Tiki Room opened, it was the first, one-of-a-kind, Audio-Animatronics show.   For the first 12 years The Enchanted Tiki Room was sponsored by United Airlines.  Since 1976 The Enchanted Tiki Room has been sponsored by Dole Food Company.
This attraction, in my opinion, has two shows.  One show is outside in the waiting area in The Enchanted Garden.  Here, totem poles, which represent island gods, come to life and begin to tell you about who they are.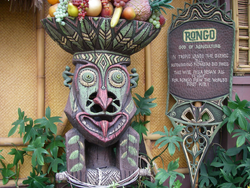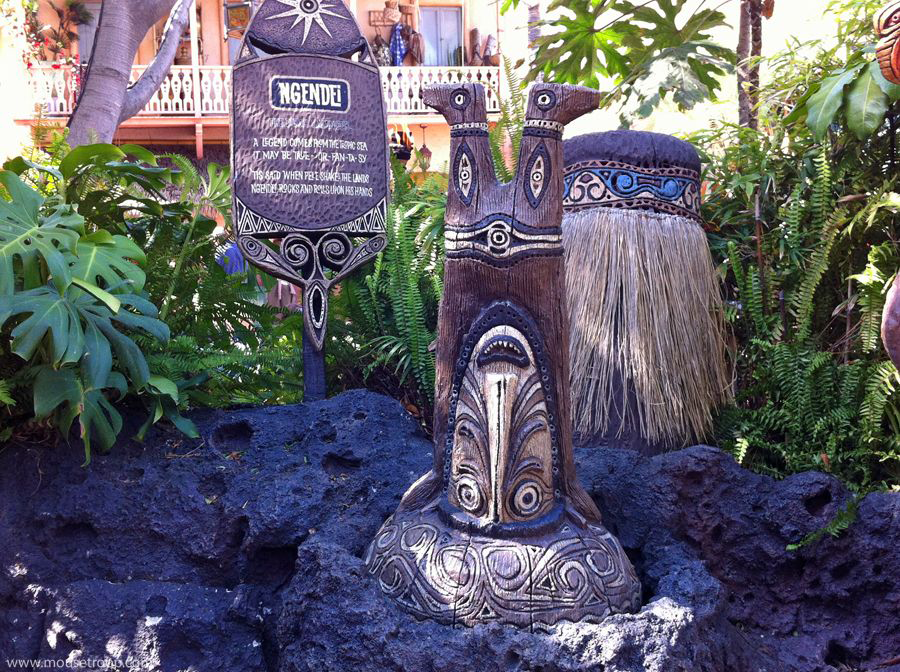 When the doors open, you walk inside and see wood benches encircling the room.  This is done so not matter where you sit, you will be able to see the complete show.
As the show begins, 4 of the macaws: Jose, Michael, Pierre, and Fritz, come to life.
The other animals and plants singing and chanting during the show are:
54 singing orchids
4 totem poles
12 tiki drummers
24 singing masks
7 birds of paradise (the plant variety)
8 macaws
12 toucans
9 forktails
6 cockatoos
20 assorted tropical birds
There are two main songs sung during the show, "Let's All Sing Like The Birdies Sing" and "The Tiki Tiki Tiki Room".  Both are songs that you will not be able to get out of your head after you leave the show.  The finale song, "The Hawaiian War Chant" brings out all the characters seen during the show to sing / chant for you.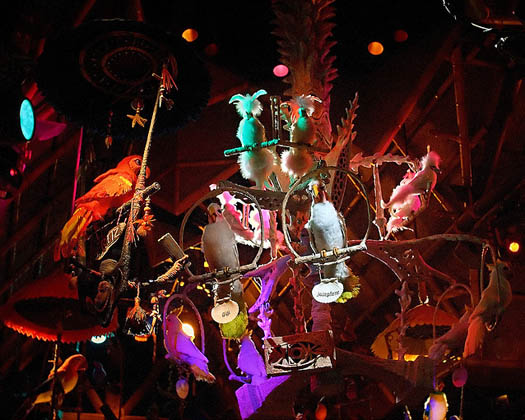 While you are waiting for The Enchanted Tiki Room to open or once you leave the show, you should check out the Tiki Juice Bar located right outside the entrance to the waiting area.  At the Tiki Juice Bar you will find the infamous Dole Whip, a favorite of all Disney fans.
Sources:
https://en.wikipedia.org/wiki/Walt_Disney
's_Enchanted_Tiki_Room
disney.wikia.com


disneyparks.disney.go.com
www.disneyfoodblog.com